Advertising
Website Banner Advertisements・Newsletter Service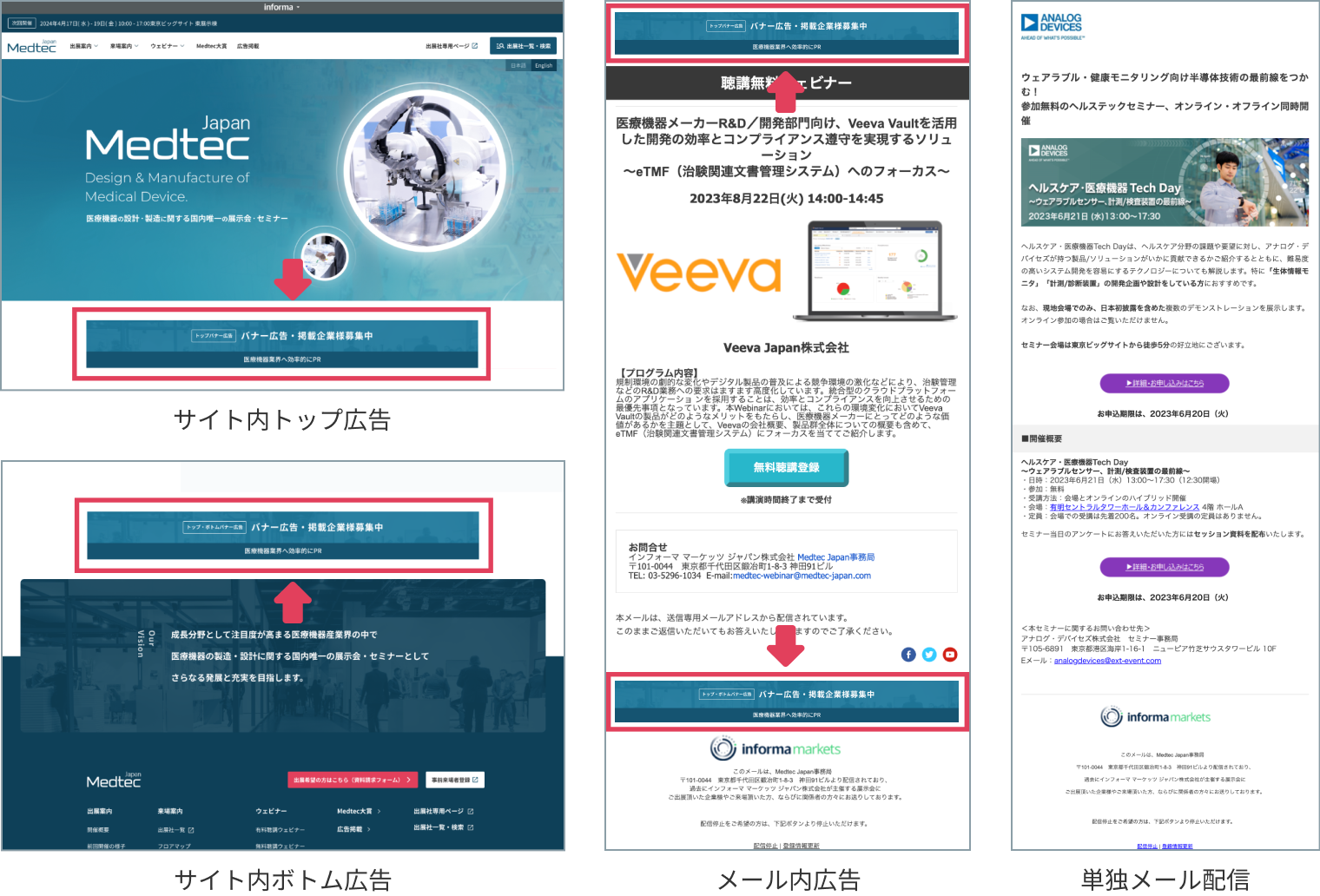 Introducing your company in our banner and newsletter which is distributed to our database of over 68,000. We will promote your company / products towards our high-quality database and network, which we have built through organizing Medtec Japan, a specialized exhibition for the manufacture and design of medical devices, so that you can deliver an information to a clear target audience.
Webinar streaming Service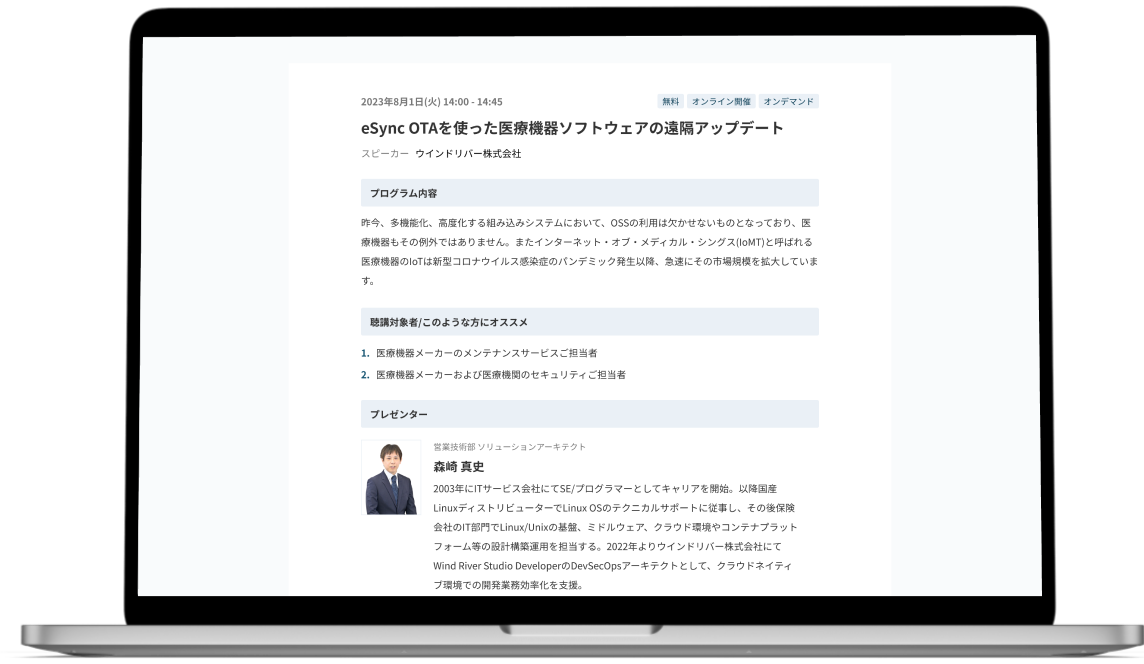 You can distribute your company's latest products and services through webinar distributed on this website.
There is no charge to attend the webinar, and we will invite more companies from different industries to attend the webinar through our newsletter. The purpose of this service is to provide a platform for medical suppliers and medical device manufacturers to present their products and services online, thereby enhancing the exchange of information and business negotiations. More than 60% of the medical device manufacturers in our database are seeking medical suppliers, and we encourage companies of all sizes and from different industries to take advantage of this service.
Contact Us
Medtec Japan Secretariat(Informa Markets Japan Co.,Ltd.)
Kanda 91 Building, 1-8-3 Kajicho, Chiyoda-ku, Tokyo 101-0044, Japan